Dr.KARTHIKEYAN C.G
Medical Billing Consultant Healthcare
I came to know sanjay early 2014 and from then he as been a great consultant and friend who as supported me all through the process of achieving my PR to Australia which as been my long standing dream. Sanjay more than migration agent is special guy who advice's on dos and donts wen we r applying and make sure are process is smooth and successful. And one must admit that his knowledge on immigration and different sub class visa process is outstanding and excellent interpersonal skills. I hereby strongly recommend Sanjay for any of ur future process with immigration of Australia. Any queries in regards you can contact me. Thanks Sanjay for everything god bless.
Babak Ghasemi
Graduated in Master of Engineering studies
Mr. Sanjay assisted me and my wife with permanent migration to Australia. He assisted us in obtaining permanent visas to Australia and liaised with Department of Immigration, Australia, on our behalf and represented our case. He is highly qualified and proficient in his job as a migration advisor with relevant qualifications in Australian Migration Law - registered with Migration Agents Registration Authority. He has extensive knowledge in matters relating to migration law and has up-to-date information on migration policies. He explained to us every aspect of our visa process and supported us throughout the entire process until we were granted permanent visas. He has excellent communication, interpersonal and negotiation skills which he utilizes exceptionally well and diligently. We are ever grateful to Mr. Sanjay for his efforts and visa grant. We highly recommend Mr. Sanjay to anyone wanting to migrate to Australia. He is an expert in his field of work. Thank you Mr.Sanjay for all your help!!:-)
Isaac Victor
Retail Management
Sanjay is brilliant and highly knowledgeable migration consultant with many years of experience! He successfully handled many complex cases and advised/assisted many cases pertaining to Skilled Migration Business and Family Migration. And he has is an amazing Success rate, He is extremely enthusiastic about his work. He is friendly and approachable, with positive outlook and he's good at making Clients comfortable and confident. If you are looking for a Migration Consultant with Mix of extensive knowledge, experience and who does a lot of home work on every single case? then yes He's the answer
Naresh Kadaba
Business Head / General Manager at NCC
Sanjay is result oriented guy and have got positive assesment for me and many of my friends in migration services. His knowledge is deep and is very strategic thinker and does lot of study before taking up genuine cases for migrations. Very strong in management and business ethics.
Praveen Ramanjulu Naidu
Software Test Analyst II at FIS
Sanjay is highly qualified and knowledgeable migration consultants who have ever met till now. He sounded very positively when I approached him for the first time and he is person who can deal with any complex cases and assist in getting the work done. He has a remarkable success rate and commitment towards the case. He possesses excellent communication and interactive skills which he utilizes exceptionally well and diligently. He clearly explained my family the visa process in detail at every stage and aided us throughout the entire process starting from documentation until grant of the permanent visas. We are very grateful to Mr. Sanjay for all his efforts and getting us Permanent Visa Grant! And I would highly recommend Mr. Sanjay to anyone looking to migrate to Australia.
Data warehouse Informatica Developer at Latitude Financial Services (Formerly GE Capital)
I met Sanjay at a moment when I had already got an invite from Department of Immigration, Australia, but was thinking of letting it expire because of numerous doubts and questions. That meeting was a real blessing for me. His knowledge, expertise and experience in his field coupled with the information he gave, his guidance and encouragement, calmed me and gave confidence to proceed with my permanent residency visa application with Sanjay as my registered migration agent in Australia. In the end, as he had predicted it was a smooth process with a positive outcome and visa grant. Without an iota of doubt, I will recommend Sanjay to anyone for Immigration related advice and assistance.
Krishnan Venkatraman
Senior Manager at Protiviti
Sanjay was my migration agent for processing permanent residency to Australia and he demonstrated good knowledge of the process and the intricacies. More specifically, he seems to have the right connects and approaches every case with relevant documents. While I was initially assessed with a negative outcome by Vetassess, Sanjay identified the root cause and escalated the issue with the authorities to have it reassessed with no additional fee from Vetassess. He has been a pleasure to work with and I would strongly recommend his services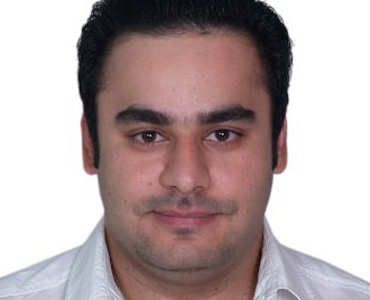 Mohammad Dalaei
Petroleum Engineer
I would highly recommend Sanjay to anyone .Sanjay is extremely knowledgeable in his field and knows how to deal with complex issues , Sanjay is very meticulous and detail oriented and completes all paperwork and completely and accurately finishes his job . he has done a great job in my case and I really appreciate his hard working and his dedication to his clients . I have recommended Sanjay to my friends who were in need of a migration consultant and I have received positive feedback from my friends who used Sanjay and they would also recommended him.
Vinay Kumar
SAP Ariba Customer Adoption at SAP
It was during early 2013 I started thinking seriously about emigrating to Australia following a self- introspection that I had done regarding my career and life in general. This was followed up by good amount of research on the Internet for making sure that I was eligible; Understand about the process and documents that are needed in order to get the PR Visa. During this research process I was introduced to Sanjay Isaiah in June, 2013 through a colleague of mine. First few communications/ interactions with Sanjay were on emails, he was very professional and explained me the process. Then I decided engage him as my Immigration consultant. From then on my paper work started, Sanjay made me understand about the different types Visas that I was eligible to apply- Skilled Independent and State Nominated. He explained in detail as to what are the Pros and Cons of both the visa types. He never hurried me during this Visa selection phase and I was able to select the Skilled Independent type. Even though I had engaged his services for the Skilled Independent Visa assistance, he was so generous that he even assisted me in filing for State Nomination as I was awaiting for the IELTS dates as I was running short of 5 points for the Skilled Independent visa type. When inquired with him as to why are we thinking of State Nomination, his point of view was that the opportunities for the Job code of mine was in high demand in that particular state and it would be very easy for me to find a job and settle down. This impressed me very as it's just not the immigration consultation he was providing but helping me understand the job market, economy of each state, Cost of living etc... It took 6- 8 months for me to get my Skilled Independent Visa as Sanjay is very methodical and diligent with the process. I used to get frustrated with the amount of paper work that needed to be done but he always motivated me. His knowledge in this field is enormous and apart from this he brings in the main key aspect- human aspect on the table that makes it easy for anyone. I strongly recommend Sanjay Isaiah for Immigration related advice and assistance.
Daniel Zeolla
Lawyer and Director
'I've worked with Mr. Sanjay Isaiah with migration matters in Australia. He is an Expert, friendly and very professional in what he does. I definitely recommend his services. Great Professional!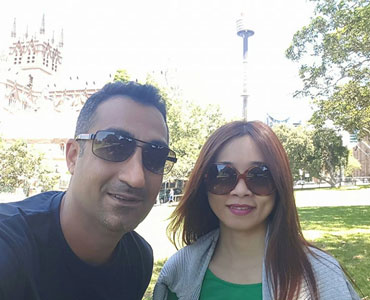 Mr. Sanjay helped me and my partner to get our PR (Permanent Residence of Australia). It was a great job according to my complicated case… He is very honest, high knowledgeable and qualified, serious and an experienced and successful MARA migration agent. Also, he accompanied us during the process time like a wise brother and advisor. Thank you Mr. Sanjay to help us to make our dreams real.
Paul V
Human Resource
I came to know Sanjay through a common friend. He helped me and my family to obtain permanent visa to Australia. He is approachable and friendly. The best thing I liked about him is his knowledge about the situations that would work in your favor, which he has gained by processing numerous successful permanent visa to Australia and him being locally present. I will recommend Sanjay for Immigration related advice and assistance.
Glenn Stone
Teacher/director at Australian Christian College
I have known Sanjay for the past 14 years since 2000. He was a fellow member of Ingleburn Christian Life Centre New South Wales. I have no hesitation whatsoever in recommending his work and services specifically in the area of business migration and the services listed on his page. Sanjay conducts himself in a very professional manner and is a good communicator and relates well to his clients. He has been successful in the area of migration to Australia and has assisted a close friend of mine. I have no doubt that Sanjay is a sincere and dedicated man and that he strives to gain a hundred percent achievement in what he sets out to do. I highly recommend him and the service he offers.
Sam Paul
Medical Laboratory Hematologist at KG Hospital Coimbatore
Sanjay helped me out in my AIMS assessments and visa process. He is highly knowledgeable migration consultant and friendly too. I would recommend him as the best consultant for permanent residency ans visa processes to Australia.
Peggie
Customer Service Retail, Sydney
Sanjay Isaiah did a wonderful job in regards to my permanent visa to Australia. He made it stress free for me and was very understanding of my situation, Sanjay liaised with the department of immigration on my behalf and helped me throughout the entire migration process until i was granted my permanent visa, i was so pleased and sincerely thank him for his work. again much thanks Sanjay
Somayeh Rajabzadeh
PHD of Analytical Chemistry
I am one of the clients of Mr. Sanjay. Mr. sanjay is very expert in his job and very punctual in every deal that we have in this period. He has been available anytime even when he was abroad. He was following the visa process and has not forgotten me at all. I really appreciate his kind helps and supports.